Genshin Impact is one of the top-rated action RPGs released for PS4, Microsoft Windows, iOS, and Android users. This video game takes you to Teyvat's fantasy world where you follow a traveler's plot.
There are 7 nations in Teyvat and the traveler has toured numerous worlds with siblings. Now, the main protagonist is separated and gets involved in conflicts and other affairs of 7 nations.
Users have praised this game for its interesting plots and the eye-catching costumes of all the characters. You can amaze onlookers in a cosplay event if you cosplay one of Genshin Impact's female characters. Continue reading to find out the best female characters you can cosplay!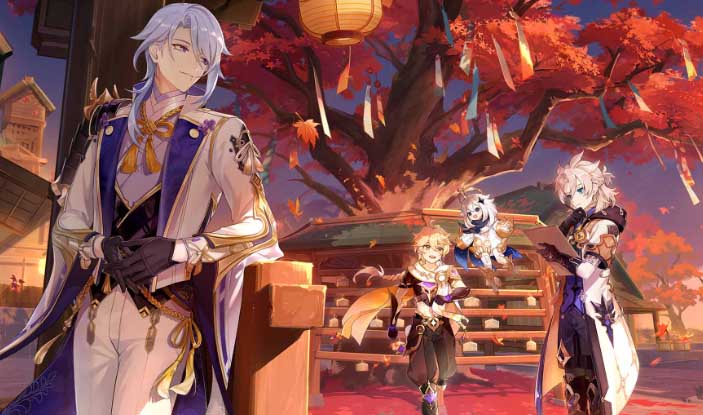 Lisa Minci (Best Genshin Impact Female Character to Cosplay)
She is a charming and powerful mage in the game. The game features her as Sumeru Academia's most intelligent graduate in the last 200 years. She is a librarian and yet pretty attractive character to imitate in a cosplay event.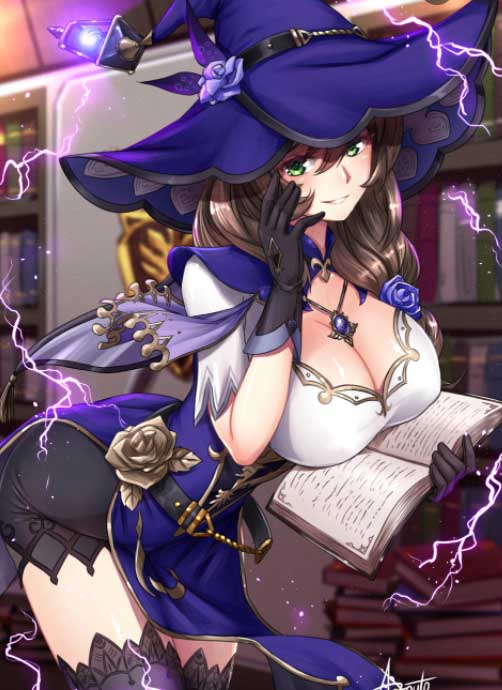 She likes the main protagonist in the game and therefore she often flirts with the lead. Casting powerful magic spells during the battle is her specialty. If you want to cosplay a sexy and powerful Genshin Impact character, Lisa Minci is the best pick for you! You will need the following things to cosplay this character:
A wig: Search for Lisa's wig online and you will find many platforms selling it. Suppose you don't get one, restyle a simple blond wig to match Lisa's hairstyle.
A hat: This character wears a beautiful blue witch hat, which is much larger than normal hats. It can be available with Lisa's full costume or you can buy it separately.
The dress: White fabric bust with gold trim, solid purple torso, and flowy design makes Lisa's dress unique. If it seems extremely tough to tailor, you should buy it online.
Shoes: You can try black heel shoes with purple straps for this character.
Do not forget to get Lisa's socks and gloves because these two accessories are an important part of her getup. Socks should be stretchy so that you can easily move and enjoy the event while cosplaying Lisa.
Shenhe
She is the daughter of an unnamed exorcist couple in the game. Shenhe is a recently added character to the game as an exorcist girl. She is human, but Adepti (Exorcist Gods) have raised her. Being an Ice Waifu, Shenhe has impressed numerous players with her charming looks and special powers.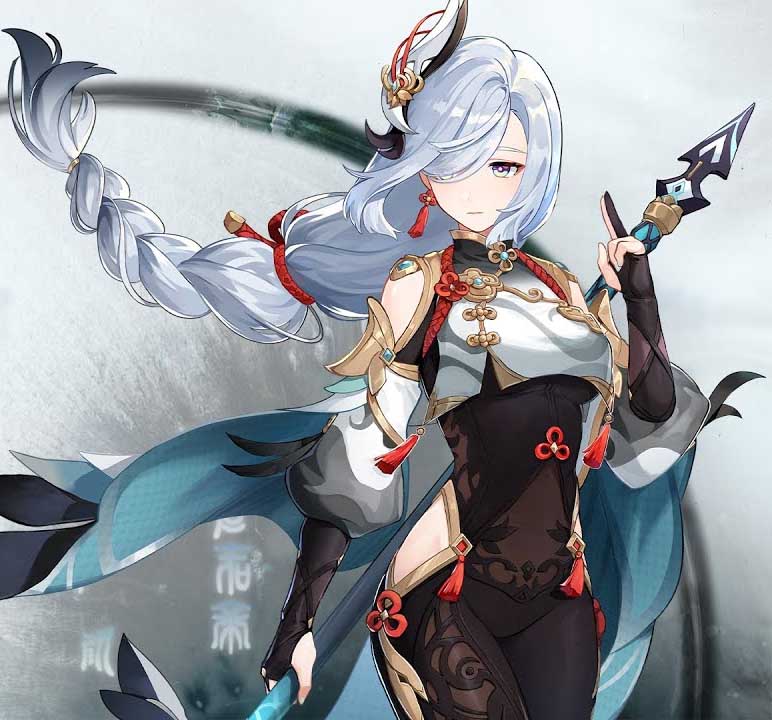 She is capable of performing 5 frequent spear strikes to cause significant damage to the opponent. She looks pretty cute but does not lack any ability to hurt the opponent. If you want to try a fancy bodysuit, Shenhe is the character to cosplay.
Shenhe's costume includes the following items:
A jumpsuit
Vest
Decorative accessories
Shoulder rope
Sleeves
Headwear and neckwear
Earrings
You can buy the Shenhe cosplay costume online or look for a custom-made one. A seasoned cosplay costume designer will help you create an awesome Shenhe costume for Halloween, comic con, cosplay event, dress-up party, and Cosplay stage performance.
Raiden Shogun
Being the Electro Archon of Inazuma, Raiden delivers normal, charged, and plunging attacks during combat. Most players use her upward slash to defeat the opponent. She became the most popular Genshin Impact character during the early months of this year. Every player tried to play Shogun to progress faster.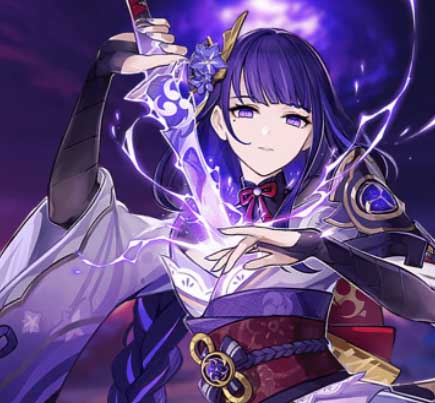 Many cosplayers have imitated Raiden Shogun and gained immense applause from fans. Shogun's character design is awesome and she has been the most popular in-game character for a while. Therefore, many female cosplayers have tried her looks and they looked extremely attractive.
You need a Raiden Shogun dress, headgears, top, pantyhose, black bowtie, waist seal, arm guard, knee-high socks with black heels, and sleeves to cosplay this character. Crafting this costume will be a tricky and time-consuming task. So, buy all the items online.
Ayaka
Ayaka is the Kamisato clan's oldest daughter. She is elegant, beautiful, and pretty kind. All those traits made her one of the most sought-after characters in the Genshin Impact game. When developers introduced the Inazuma region in the game, players got Ayka with that new territory.
Ayaka is a good Genshin Impact character to cosplay because many people choose other female heroes from the game. This character got one of the most beautiful outfit designs. Many cosplayers have praised Ayaka's costume and recommend it to impress the audience in a Cosplay event.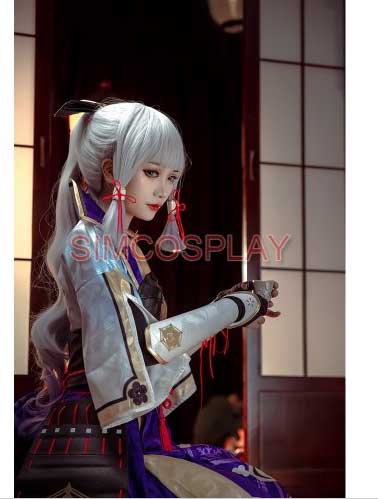 You will need a full-sleeve frock-style dress. The dress is pretty complicated due to its design. It's purchasable online if you do not want to craft it at home. You will save a lot of time and money.
You will need a family crest, bowknot, necklace, wig, waist rope, hair accessories, leg armor, Cluff, and a hair rope to get into Ayaka's getup. Get the dress first and you can craft the remaining accessories at home.
Barbara Pegg
Genshin Impact has featured Barbara Pegg as the deaconess of Favonius church. She has learned about Alice's extreme adventures and became a major idol in the game. Many cosplayers choose Barbara's character because she is cute, she sings, and dances.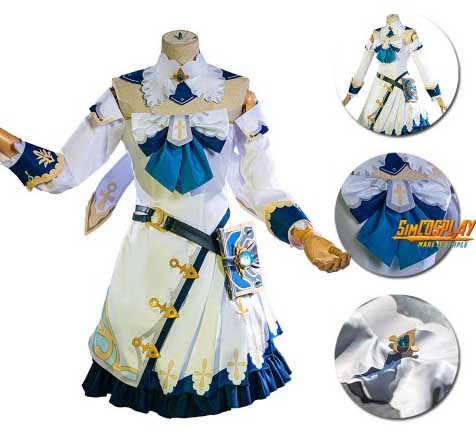 Barbara's costume includes a full-sleeve dress, book, skirt, headwear, bow, hat, scarf, a necklace, stockings, and a belt. Blue heels will match perfectly with this dress. Get a blond wig and style it to match Barbara's hairstyle. thus you can perfectly resemble Barbara from the game.
Hu Tao
Hu Tao runs the Wangsheng Funeral Parlor and quite often annoys local folks by promoting her services. She is not much liked by Liyue Harbor's residents, but her getup is pretty unique. If people often praise you for your sense of humor, Hu Tao is the best female character for you.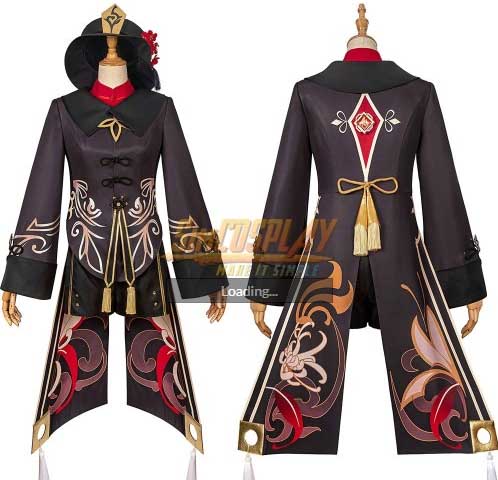 She is a recently introduced character in the game and she is pretty humorous. Spooking others is the main trait of this character she looks playful most of the time. You can easily buy a readymade or custom-made Hu Tao costume online. It is another character with an attractive costume and you can attract many fans by trying it in the upcoming cosplay event!
Tagged: Tags Genshin Impact Genshin Impact Cosplay Genshin Impact Cosplay Costumes How to cosplay Genshin Impact